For more than 50 years, Gowanda has been a leading manufacturer of board-level magnetic inductive components for the OEM electronics marketplace. Their extensive product line includes axial-lead & surface mount RF and power inductors, chip coils, conicals, lead and lead-free designs, pot cores, qualified product list (QPL) components, shielded/unshielded designs, switching power supply magnetics, toroids, transformers, tunable coils, and application-specific configurations.
Over the years, Gowanda has earned the reputation of being a customer-driven supplier of high quality, highly reliable, ruggedized electronic components. Precision magnetic components from Gowanda offer OEMs the unique opportunity to address their power supply management and RF signal challenges supported by a partner with a long-term view and commitment to excellence. Such a relationship is especially important when off-the-shelf, mass produced components do not address the quality and performance requirements of demanding applications.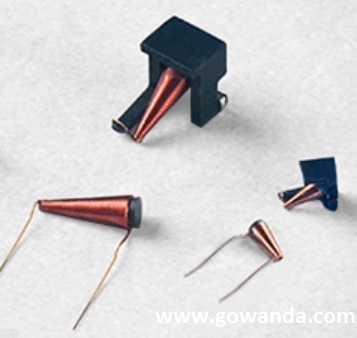 Such applications include high-performance equipment and instrumentation in the fields of aerospace, communication, computers & peripherals, consumer products, diagnostic, education, industrial automation, control & monitoring, medical, military/defense, security, space, and test & measurement.
To learn more, please click here to contact our sales team